How to migrate a legacy system to Serverless and make it work post-transition?
Thursday, 28 January
9 am PST, 5 pm GMT, 6 pm CET
Thinking about moving your business to Serverless in 2021 and really making it work for you? This 45-minute webinar is for you!
In this webinar we'll be taking you through the whole Serverless journey from A-Z...from migration to operational excellence.
What you'll learn:
How to go about migrating a legacy system (step by step and best practices)
How to empower your team through the transition
Levelling up their skills post-transition
How to make the most out of your brand new serverless infrastructure
Making the most important data available for engineering teams who use Serverless at scale
Querying, understanding and making the best use of available data
How to set up organizational processes for Well-Architecting your system for security, reliability, operational excellence and scalability

---
Speakers:
Ryan Jones (Serverless Guru)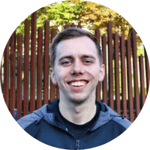 Ryan is the Founder & CEO/CTO of Serverless Guru, a cloud consulting company that specializes in helping enterprise companies adopt and accelerate serverless usage. Serverless Guru helps clients build serverless applications, optimize serverless applications, migrate existing applications to serverless, and train development teams on serverless best practices. Ryan is co-host of the Talking Serverless Podcast, Serverless Economics Podcast, author of the Serverless: Zero to Paid Professional course, and an AWS Community Builder. Ryan began his serverless journey in the Innovation Engineering Department at Nike before starting Serverless Guru in late 2018. Serverless Guru has since scaled from a single person operation working with small startups to a team of more than 16 people internationally with notable clients like Air Canada and other Fortune 500 companies who trust Serverless Guru to help them on every step of their serverless journey.
Taavi Rehemägi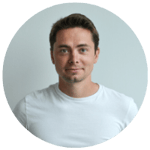 Taavi is the CEO and co-founder of Dashbird, a monitoring and intelligence platform build specifically for Serverless technologies running on AWS. Covering the 360 of serverless observability, Dasbhird offers automated warning and error alerting, actionable Well-Architected insights, serverless troubleshooting, monitoring and debugging all in one place. Over the years the Dashbird team has worked with hundreds of organisations scaling up and helping them build reliable complex serverless environments. Taavi has over 13 years of experience as software developer and 5+ years of building Serverless applications.
Sign up below and we'll send the invitation link to your inbox.
Don't worry if you can't make it, RSVP still and we'll send you the recording.