DASHBIRD WEBINAR
Scaling up: Advanced Serverless Debugging through Observability
24 September
9 am PT, 12 pm EDT, 5 pm BST, 6 pm CET
In this 40-minute webinar we will be covering the advanced techniques of observability, debugging and operations with large-scale serverless environments. We'll be looking at the best practices for ingesting and navigating logs, metrics and traces to easily understand the state of your application and develop confidence in your operational practices. You'll learn about effectively navigating data, managing processes, best practices and data visualization. And as always, there's room for questions so come prepared!
You'll also find out how to achieve the ultimate real-time serverless observability and understanding of the state of your application using the brand new Atlas - 3D map view of your entire serverless environment.
Serverless observability: definition and core idea

Available data (logs, metrics, traces)

Infrastructure for navigating data

Effectively navigating data, processes, best practices etc.

Visualisation layers (account, service, resources, execution)

Atlas: how to, and making the most out of real-time observability
Speakers:
Taavi Rehemägi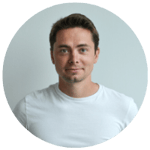 Taavi is the CEO and co-founder of Dashbird, a serverless monitoring platform. Over the years the Dashbird team has worked with hundreds of organisations scaling up serverless environments.
Alex Katsero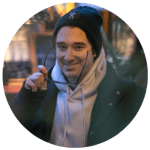 Alex is a Software Developer at Dashbird. He has extensive background as a developer and has been working with and developing serverless applications with Dashbird for a year. He is the brain and elbow grease behind Dashbird Atlas.
Sign up below and we'll send the invitation link to your inbox: